Karen Carpenter Tribute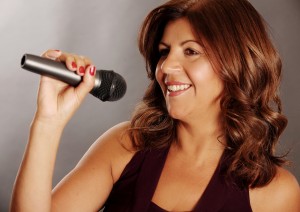 Annette has been singing semi – professionally over the past ten years, performing in a band, a duo and now as a solo performer. Annette works under the name K. C.
Since 2009 Annette has been performing her Karen Carpenter Tribute, working in Pubs, Clubs, Care Homes, Social Groups and Weddings. She works under the name of K.C. when performing the Carpenters Tribute which is the nickname that Karen Carpenter gave herself. Annette has an Extensive Carpenters repertoire incorporating all of their well known and most popular hits.
This Tribute is well suited to many events, and can be performed as a stand alone tribute, or as part of a mixed cabaret show.
Music Samples:
1. For All We Know
2.   Rainy Days and Mondays
 Song List
  CALLING OCCUPANTS
WE'VE ONLY JUST BEGUN
YESTERDAY ONCE MORE
RAINY DAYS AND MONDAYS
CLOSE TO YOU
SUPERSTAR
FOR ALL WE KNOW
WONT LAST A DAY WITHOUT YOU.
HURTING EACH OTHER
GOING TO TAKE SOME TIME THIS TIME.
SOLITAIRE
MASQUERADE
I NEED TO BE IN LOVE
TICKET TO RIDE
TOP OF THE WORLD
MR POSTMAN.
JAMBALAYA
SWEET SWEET SMILE
THERE'S A KIND OF HUSH
ONLY YESTERDAY
GOODBYE TO LOVE
ALL YOU GET FROM LOVE IS A LOVE SONG.
BLESS THE BEASTS AND THE CHILDREN
SONG FOR YOU
TOUCH ME WHEN WE'RE DANCING
MERRY CHRISTMAS DARLING